Thanks,

Owen
------------------------------------------------

Owen's Campaign Kick-Off and Birthday Bash at the Bonnet

Please join
Hosts
Frosty and Sam Frostman ● Lisa Hartman ● Arnold Krupat
Nancy Larson ● Karen Lucas and Bob Barrett ● Tim Naylor
Wells Obrecht ● Tom Parson ● Anne Perkins ● Pat Perkins
Mary and Peter Peterson ● T.R. Reid ● Rex Stephenson
Frank Sullivan ● Dianne Thiel ● Debra Turner-Kelly ● Tom Waxter
Mike Worford ● (Host list in formation -- add your name!)
and special guest
Former Senate Majority Leader Ken Gordon

For a Campaign Kickoff and Birthday Bash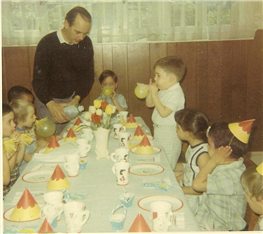 at the Blue Bonnet Cafe
457 S. Broadway in Denver
Wednesday, May 22nd from 5:30 - 7:30 p.m.
Celebrate the grassroots spirit that has made House District 2 a leading force in local politics.
This fundraiser is aimed at the folks who make the foundation of our democracy,
people who put the public interest above the special interests.
In that spirit, suggested contributions for the event are capped at $100.

Suggested Contribution Levels (no contribution required)
Just Say Cinqo -- $5 in honor of May
Lucky 13 -- $13 for our 2013 launch
Visionary Vision -- $20.14 to set our sights on next year's goals and challenges
Let Co-Hosts Eat Cake -- $49 for Owen's 49th birthday, co-host recognition
It Pays to Be Young -- $___ enter a dollar amount for your age and get co-host recognition. Contributors over 100 years old are permitted to contribute over $100, or to start over again at $1 for 101, $2 for 102, etc.
Parks and People Happy Hosts -- $100 to honor an ultimate grassroots heroine, Rosa Parks, in the year marking the 100th anniversary of her birth, host recognition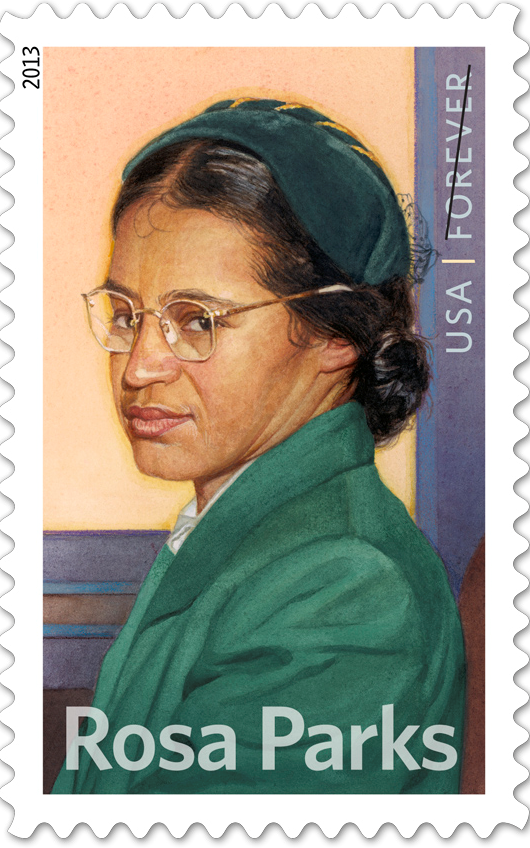 Please click here to make a secure contribution on our Act Blue payment page,
or mail checks to People for Perkins, P.O.Box 10-22-61, Denver, Colorado 80250-2261.

------------------------------------------------
Moreland Perkins
April 16, 1927 -- November 6, 2012


Please click here to visit a page honoring my father.

-----------------------------------------

A Most Amazing Fundraiser That Will Change Your Life!


The Book of Morman
Returns to Denver

Please join me at the Denver Center for the Perfoming Arts
for a special performance of this 9-Time Tony Award Winning Production.
click the following links for full reviews
We have a block of seats reserved for
Wednesday, November 20th
at 7:30 p.m.
Tickets are not on sale to the general public yet, but they sold out in
hours
the last time the show came to Denver.
Click here to secure your tickets now on my Act Blue payment page.
Demand has been so high--our initial allotment sold out in two days--that we've doubled our availability. We've reserved two full sections of the balcony and added a couple rows of orchestra seats on the floor. Our base cost is $63.50 ($60 plus $3.50 service fees) in the balcony and $93.50 ($90 plus $3.50 service fees) for the orchestra seats.
We are offering the seats at five different contribution rates as a fundraiser for the campaign.
South Park Prophets:
$85
SOLD OUT
Hello, These Seats Will Change Your Life:
$100
I Believe -- Broadway Backers:
$125
(includes Pre-Play Reception with Cocktails and Appetizers)

Tabernacle Row/Heavenly Hosts --
$165
(Includes Front Row Balcony Seats, Host Recognition, and Pre-Play Reception)

Saints Circle/Heavenly Hosts --
$200
(Includes Center Section Orchestra Seats, Host Recognition, and Pre-Play Reception)
Our seats are available
through late May.

Please plan to join us for this
Best Musical Tony Winner
from Colorado's own Trey Parker and Matt Stone, the creators of
South Park
.
Click here to secure your tickets now on my Act Blue payment page.
Or mail a check by May 18th to:
People for Perkins
P.O. Box 10-22-61
Denver, Colorado 80250-2261
click the links to view clips from the Broadway production and interviews with the Colorado creators
"
Hello
," from the 2012 Tony Awards
-------------------------------------------------------------------
vs.

Join me for "How The West Was Won,"
a battle of the titans as the Colorado Rockies host their Western Division rivals, the Arizona Diamondbacks
on Monday, May 20th at Coors Field
Celebrate the
Rockies resurgence
as they continue a
20th-Anniversary Celebration
with a special t-shirt giveaway! The event is a campaign fundraiser, and it's a great way to have fun while showing your support for my campaign.
We have four ticket rates to fit your budget. All the tickets are together in the
Outfield Box
section down the first base line, so pay what you'd like.
Box office value is $44.50 ($39 + $5.50 service fees).
•Season Ticket: $35
•All-Star: $50 •
MVP: $75 (includes pre-game cocktails and appetizers at the Wynkoop Brewery) •
Hall-of-Famer: $100 (Host recognition and pre-game cocktails and appetizers at the Wynkoop Brewery)
Game starts at 6:40 p.m. Pre-game Event at 5:00 p.m.
You can reserve your tickets with a secure on-line contribution by
clicking here
.
Thanks for your support!
Owen
--------------------------------------------------------------------------------------------------------------------
Please click here for video of Colorado's first civil union ceremonies, May 1, 2013.
Please click here for videos from House District 2's Monthly Meeting, April 20, 2013
Please click here for videos from House District 2's Day at the Capitol, April 26, 2013
Please click here for videos from the Colorado Social Legislation Committee's Forum on Homelessness, April 22, 2013
---------------------------------------------------------------------------------------------------------------------
Click the picture below to go to video and text from President Obama's remarks
at the Denver Police Academy, April 3, 2013
-------------------------------------------------------------------------------------------------------------------------------------
Friends,
I've always treasured the opportunity to immerse myself in the work of building and strengthening our Party, and turning our good ideas and our core values into meaningful action. I believe in the grassroots ethic, and it's always felt natural to focus my work on the most local level, talking, listening, and learning from the folks at the foundation of our efforts.
As I begin a quest to represent House District 2 in Colorado's General Assembly, my approach is no different. It begins with my answering a call to service. It is fueled by a passion for Social Justice and the ongoing effort to protect Human Rights, by a sense of responsibility for my community, and by a commitment to the values I share with my fellow Democrats to work for equal opportunity and access to all aspects of our society.
From my work promoting everything from universal health care to affordable housing, from freedom from discrimination to the empowering step towards immigration reform represented in the DREAM Act, and from my longstanding passion for protecting our environment and providing a high quality of education equally available to all our youth to the hard realities of untangling TABOR, my pursuit of this House seat starts with a determination to be a voice for the isolated, unheard, and underrepresented in our society.
My character, my ethic, and my values are about giving voice to the voiceless, about being a part of a society that cares most about its least powerful and that acts first on behalf of its most vulnerable.
In these early stages of the campaign, I hope you will join me and support me as I seek to take my track record of service to the Democratic Party, my fully involved, active participation and leadership, my extensive knowledge of the issues, my valuable experience working to further our causes, and my unequivocally Progressive beliefs into the State House to represent you.
It has always been an honor to stand beside you and work with you to promote the values that make us so proud of our society – the values that make us Democrats. Now I ask you to give me the opportunity to stand up for you and to continue the work that drives us all.
Sincerely,
Owen Perkins
House District 2